Gold prices consolidating around the strong levels of $1310.We can see a head and shoulder's patter around these levels. We can expect prices could take support at $1300 to $1310 levels and waiting for the outcome of Fed in its upcoming meet later this week. We may have a sharp upside up to $1330 to $1350 levels, if $1300 not broken. A decisive break below $1290 could confirm the downtrend.
Gold October futures in MCX trading sideways to lower. Prices holding steady due to weakening in INR. We can expect prices to take important supports around Rs.30800 to Rs.30900 levels and possibly could make a short term uptrend till Rs.31200 to Rs.31400 levels. Prices could turn negative only on a break and close below Rs.30700 levels.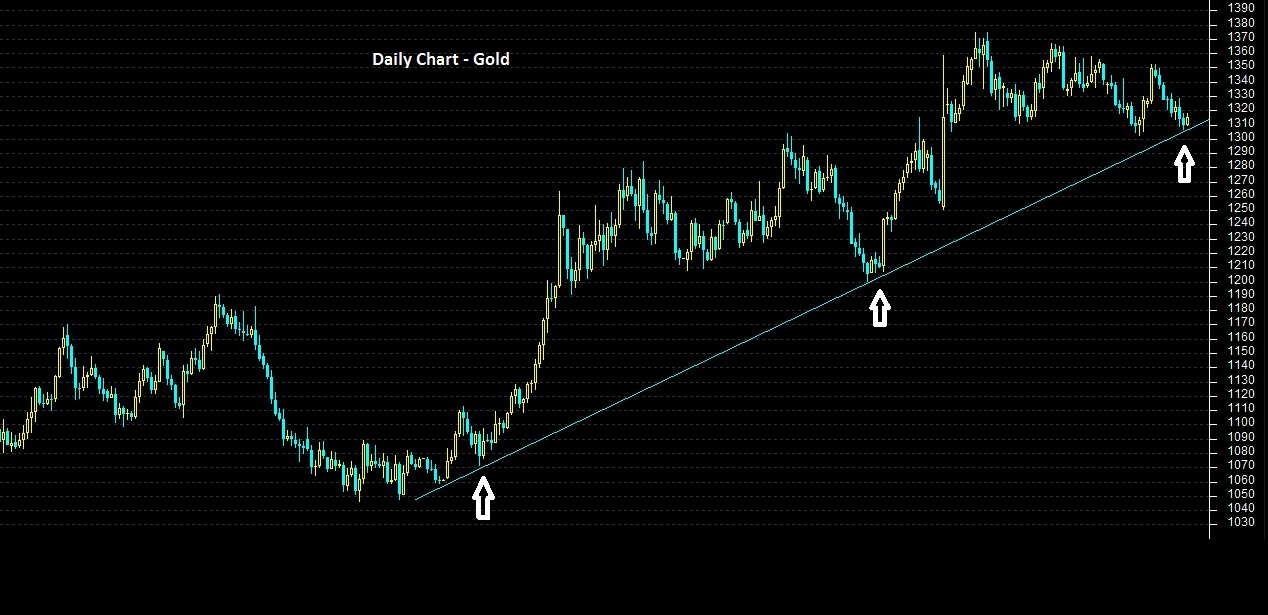 Silver trading in a range bound moves, no clear direction seen yet. Prices trading in a range of $18.8 to $19.2 levels. We can expect clear trend to come either a break of the above levels. Fed outcome could give some clue for the next move.
Silver December futures opened in a positive note; however prices facing its strong Resistance level at Rs.46100. We have seen prices trading in a sideways trend around Rs.45000 to Rs.46000 for more than a week. Either break could give us more clues about the next trend.
Copper is holding steady above Rs.320. Prices could gain further strength above Rs.326 for a near term target of Rs.330 levels. We can see a strong support at Rs.320 levels. Nickel prices opened steady and holding above Rs.660 levels. Prices could stay positive for short term for a target of Rs.670 to Rs.680 levels.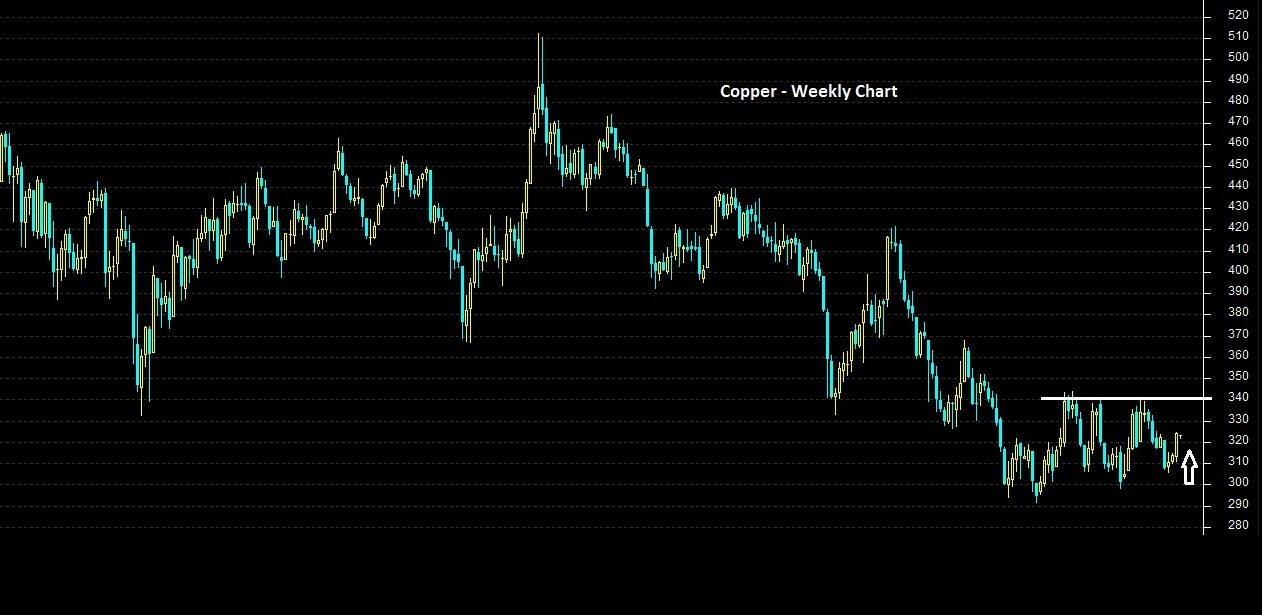 Lead expected to hold higher among base metals. The prices trading in a range of Rs.129 to Rs.130.5, we can expect prices to trade bullish for a target of Rs.131.5 to Rs.132 levels. Zinc could trade sideways to lower, prices looks under pressure below Rs.150. A break above Rs.150 could take prices upside till Rs.152 to Rs.153 levels. Aluminium could trade around Rs.104.5 to Rs.106.
Crude Oil prices down over $4 in over six days. Prices now facing its support at $43. Prices could test the lower levels again and possibly could make a uptrend from there for a short term. A break below $43 could be bearish for prices till $41 to $40. MCX Crude Oil consolidating around the support level of Rs.2900. Earlier on Friday, we have seen prices closed below Rs.2900 at Rs.2885, however we can see prices trading in a positive note for a short term target of Rs.2950 levels and more bullishness could come above this for Rs.3000 target. Natural Gas could hold its bullish trend for a target of Rs.200, currently trading in a range of Rs.195 with support now seen at Rs.193